Innovative wireless product and design services
SAMEA Innovation is an innovative company in wireless systems and connected objects, based on a strong expertise in radiocommunication and electronic design. With a design office, supporting B2B on radio integration, we develop our own product ranges, focused on improving connectivity, geolocation and a multi-purpose wireless sensor.
SAMEA Innovation also provide design services for electronic radiocommunication systems from 10MHz to 10GHz, developing optimized products dedicated to customer specificities (WiFi, 2G/4G, GNSS,LoRa,SigFox,BLE,Zigbee..)
Our products
We can help you to monitor your environment thanks to our Multi-protocol Smart Building wireless sensor and to improve your geolocation with our asset tracking solution: Thintrack and Sam-Locate. We work to ensure that our solutions are as complete as possible to meet all your needs.
With 24 billion connected objects in 2020 and $ 3.7 billion in sales of GPS tags by 2025, no one doubts the immense interest that the Internet of Things (IOT) market represents. However, 90% of the proposed solutions are called « end-to-end ». To remedy this, SAMEA innovation offers 3 ranges of own products focused on the wireless domain or accessorized electronic cards, in the semi-professional field: Smart Building, Smart City & Smart Grid.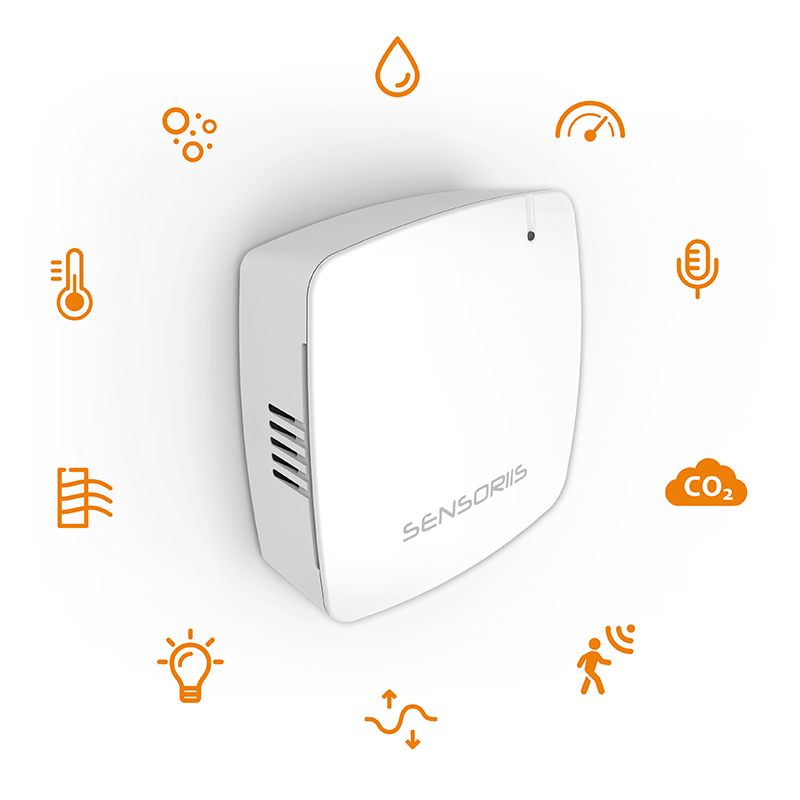 Sense and pilot
SENSORIIS® is a stand-alone solution, which can be easily installed and configured on the wall, requiring neither electrical connection, nor network connection other than those pre-configured.
The environmental measurements are transmitted to a data server through 4G / 5G, LoRa, Sigfox or Bluetooth networks. Multi-protocol communication is fully supported by the built-in antennas to ensure full coverage and use in all regions and countries around the world.
ThinTrack™
ThinTrack™ is an ultra-low profile, compact solution that integrates LTE-M, NB-IoT, modem, antenna, battery, eSim and all necessary electronics into a device that measures just 82x35x3 mm and weighs only 15g.
A secure NFC smartphone app is used to activate the tracker and to read the individual item's unique identifier.